Welcome to The Centre!
As a health and helping professional, you give. And give. Over the last few years especially, you've given all of yourself without any time to pause, reflect or re-nourish. Hope feels much harder to find, yet you hold onto it. The Centre offers an opportunity to recover and refresh for a new tomorrow.  It provides the opportunity to come together. To connect. To learn. To reimagine your work, yourself and your future.
The Centre is designed to help you thrive.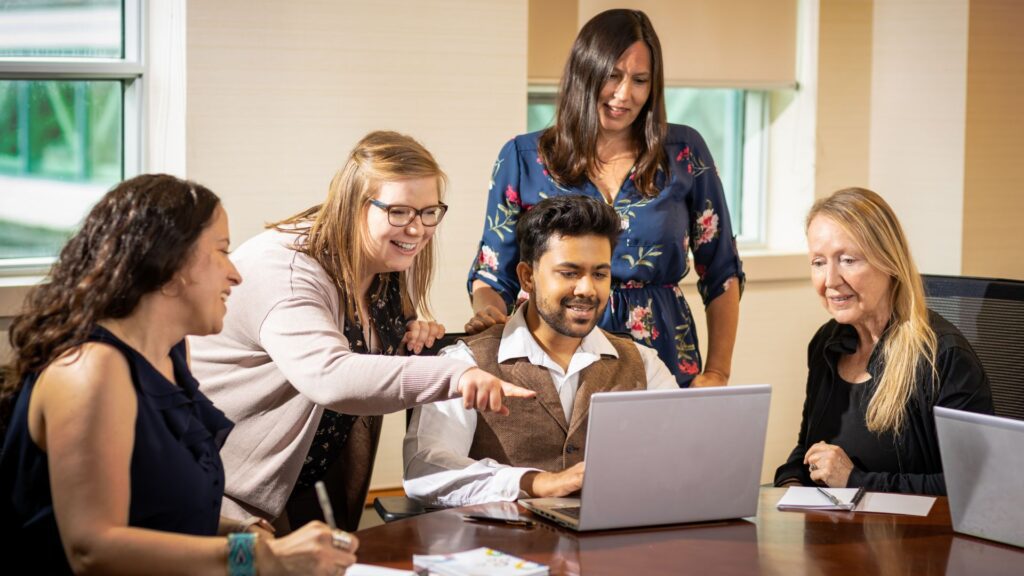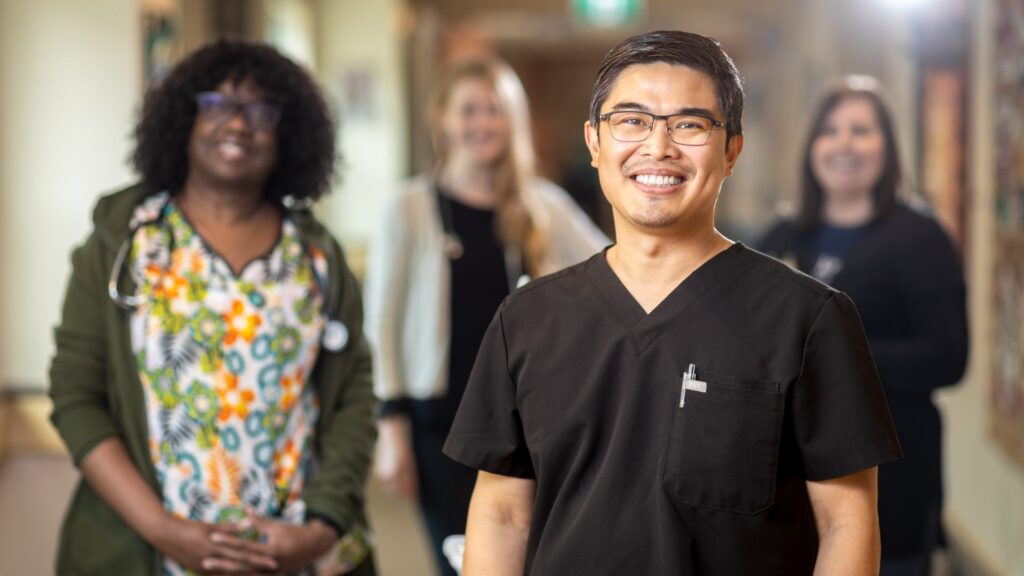 Programs & resources that support each of us to be at our best.


Top Training Program is coming to SJHCG!
Training Industry, the leading research and information resource for corporate learning leaders named Crucial Learning, creators of the "Crucial Conversations© for Mastering Dialogue" program, one of the Top 20 training companies in the world. And we've got some of their ...
See More..
RESILIENCE
As helping professionals we face difficult and challenging situations every day. Fostering our resilience will enable us to pause, reset and nourish ourselves and our teams in the face of these challenges. The Centre is a safe space that fosters connection and compassion to support our collective resilience. Together we will be able to restore and replenish.

LEARNING
At the heart of caring is learning. The Centre provides world-class learning opportunities that ignite passion, fuel curiosity and nurture compassion to help individuals and teams be at our individual and collective best for each other and for those we serve.

GROWTH
As people in health care and helping professions, we are called upon each and every day to give ourselves to others. When we are at our best, we bring our best to others. Through best practices, lived experiences, theory and practical application, we will be empowered. The Centre offers us the precious gift of personal and professional growth.
"I need learning experiences that allow me to learn and grow in a safe environment."
– Staff at St. Joseph's Health Centre Guelph 
"We get to build a great organization, lead others and learn. I am excited to do it together as a group. St. Joseph's can become a leading teaching organization in Guelph."
– Leader at St. Joseph's Health Centre Guelph
"I want to participate in learning that is hands-on. [I want to] be involved, and make education available to all. Learning is by talking and practicing together."
-Staff at St. Joseph's Health Centre Guelph 
"What excites me is the possibilities – enriching St. Joseph's and making it an employer of choice in our community. A place for personal development, a place of opportunity. A great team."
– Leader at St. Joseph's Health Centre Guelph
Your path to high quality learning
opportunities begins here at The Centre.
Sign up and connect with relevant and reflective learning in a supportive space.
Get started