The Centre for Resilience, Learning & Growth provides a safe space to grow and build a sense of community. With a focus on whole-person learning, we encourage each member of our community to bring their whole self to the learning experience. For us, learning is a place where each of us has an opportunity to gain insight, build understanding, and strengthen our relationships. A place where each person feels understood, respected and appreciated.
Our Values
The Centre for Resilience, Learning & Growth is hosted by St. Joseph's Health Centre Guelph.
St. Joseph's Health Centre Guelph is guided by the values of Compassion, Accountability, Respect and Excellence. These values are reflected in everything we do and who we are. The Centre is no exception. The Centre offers an experience where people can come together to connect, learn and grow.
Compassion: Attending to the needs of every person with sensitivity, empathy and kindness.
Accountability: Taking responsibility for our actions and delivering on our commitments.
Respect: Treating one another with dignity, honesty and understanding.
Excellence: Providing exemplary care through innovation, teamwork and best practice.

---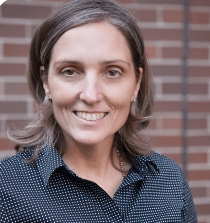 A Message From Our VP People & Strategy
It is my pleasure to welcome you to the Centre for Resilience, Learning & Growth. As a health and helping professional, you give and give. Over the last few years especially, you've given so much of yourself to others. It is now your turn!
The Centre exists to nurture your growth and to help you build connections and community. You will experience high-quality learning opportunities designed to fuel curiosity, ignite creativity, and nurture compassion and resilience. As a community of healthcare and helping professionals, we will move forward together with hope, with resilience and with the resources to inspire everyone's learning.
I invite you to browse The Centre's website to find resources and programs to support your personal and professional growth. Should you have any questions or ideas for our team, please connect with us at learning@sjhcg.ca.
We look forward to being a part of your learning journey.
Sandra Ramelli, Integrated Vice-President People & Strategy
St. Joseph's Health Centre Guelph and St. Joseph's Lifecare Centre Brantford
Sisters of St. Joseph's
The Sisters of St. Joseph came to Guelph in 1861 and immediately made a difference in our community. Not only did they serve our community with compassion, care and courage, they developed and trained the next generation of healthcare providers. Inspired by the legacy of the Sisters, the Centre for Resilience, Learning & Growth supports learning and enables compassionate care for all through discovery, innovation and partnerships.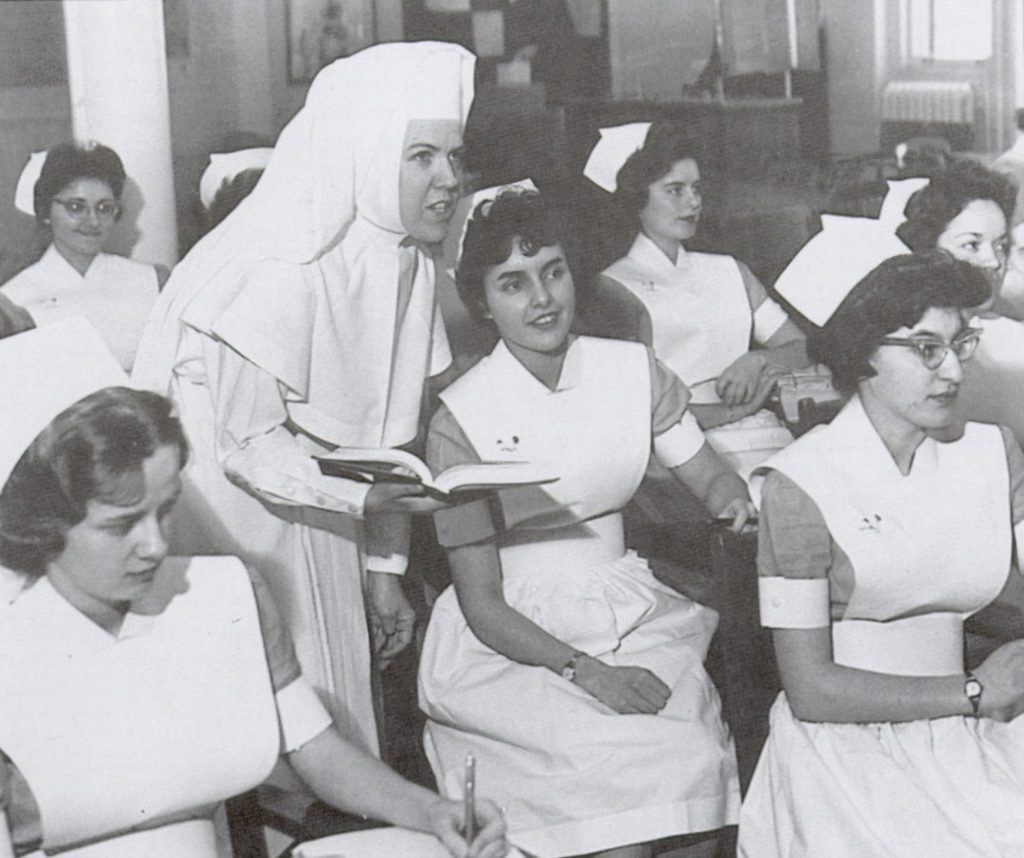 FAQs
Who is The Centre for?
The Centre provides learning opportunities for the St. Joseph's Health Centre Guelph community (staff, physicians, volunteers and students) and welcomes others in healthcare/helping roles in our local community. 
Please contact us for more information.
Do I have to pay to access these learning opportunities?
Many of our learning opportunities have an associated cost.  Learners from St. Joseph's Health Centre Guelph should discuss these costs with their manager.  Costs may be covered by your department.  Users from other organizations and learners from SJHCG paying for programs from personal funds may pay using our secure payment portal. 
How can I track which programs I've taken?
You gain access to a custom dashboard when you sign up to The Centre. From there you can customize your profile, track billing and invoices, favourite resources to come back to later and track the programs you've taken.
Do I need to register in advance?
Programs fill quickly so you are encouraged to register promptly for programs of interest to avoid disappointment.
Are refunds available?
There are several options available if you are unable to attend a program you have registered for.
Learners unable to attend a program are welcome to transfer their registration to another learner. To do this, simply contact The Centre to advise us of the name of the person attending in your place.
When it is not possible to transfer your registration to another person, we are happy to issue refunds up to two weeks prior to the program start date.
Cancellations less than two weeks before the program start date will receive a credit to be used for a future program registration.
Can my friend or partner attend with me, if they're not a healthcare professional?
Extending programming to those outside of healthcare will likely depend on availability of spots. Please contact The Centre to discuss.
Can I suggest programs that The Centre should offer in the future?
Yes! The Centre welcomes all feedback, including program ideas. Please contact us to share your ideas and recommendations, either by email, phone or by using the contact form at the bottom of this page.
Your path to high quality learning
opportunities begins here at The Centre.
Sign up and connect with relevant and reflective learning in a supportive space.
Get started