The Ethics of AI in Healthcare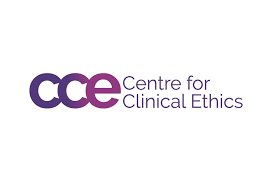 ---
The theme of the 2023 Centre for Clinical Ethics annual speaker series is: The Ethics of AI in Healthcare. Please feel free to pass this information along to anyone you think might be interested. There is no cost, but registration is required. Please join us!
Registration is free but required. Click the link below to register: https://ca01web.zoom.us/webinar/register/WN_k_X19bJmQiS8MKH4WxHWdQ
---
Physicians will be eligible to receive one Section 1 Continuing Professional Development (CPD) credit as certified by the Royal College of Physicians and Surgeons of Canada. Links for providing feedback and registering for CPD credit will be available in the live session.
---
Who is this for?
This speaker series is open to anyone who wishes to attend.
Course Schedule Details
November 1, 2023
12:00 pm
2023 Centre for Clinical Ethics – Annual Speaker Series
Zoom session
Ethics in the Pipeline: Accountable oversight of the development, evaluating, and implementation of artificial intelligence tools in medicine
Speaker:  Melissa McCradden, PhD, M.H.Sc.
November 15, 2023
12:00 pm
2023 Centre for Clinical Ethics – Annual Speaker Series
Zoom session
Encoding bias?: Identifying and addressing algorithmic bias in AI in health 
Speaker:  Andrew Pinto, MD, CCFP, FRCPC, MSc
November 22, 2023
12:00 pm
2023 Centre for Clinical Ethics – Annual Speaker Series
Zoom session
Don't Lose Heart: Human-Centredness in an Age of AI 
Speaker:  Jennifer Gibson, MA, PhD
November 29, 2023
12:00 pm
2023 Centre for Clinical Ethics – Annual Speaker Series
Zoom session
Implementing AI in a healthcare context: lessons from CHARTwatch and beyond 
Speakers:  Derek Beaton, PhD | Melanie deWit , JD MPH |  Chloe Pou-Prom, MSc  |  Amol Verma MD, M.Phil., FRCPC